About – Vanguard Title & Escrow, LLC
Vanguard Title & Escrow, LLC is a Jacksonville, Florida attorney operated residential and commercial real estate settlement services provider. Our company is committed to performing accurate and professional title and closing services throughout all of Northeast Florida, including Jacksonville, Orange Park, Fleming Island, St. Johns, St. Augustine, and Ponte Vedra Beach.
Our office is conveniently located in the heart of Mandarin on San Jose Boulevard just north of the Julington Creek bridge. Our location provides ample on-site, free parking. We offer closing services in our comfortable and professional office, or we can close at a mutually agreed upon secure location.
Our knowledgeable and dedicated team members are trained to be prompt and courteous solution providers. We utilize only highly qualified attorneys, title agents and notaries to conduct closings. You choose when and where you want to close. We have the latest technology enabling us to receive documents from your lender fully intact and without flaw. Vanguard Title & Escrow's goal is to achieve an accurate, stress free and enjoyable closing experience for all participants in a real estate closing.
Contact Managing Attorney, Christopher "Chip" Lynn, Esq., for your questions at 904-479-3700 or use our Contact Form.
Peter O. Dalton
Manager-Company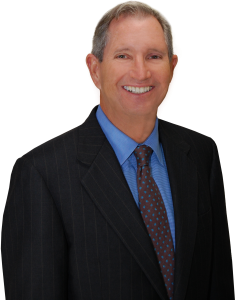 Peter "Pete" O. Dalton is a Manager of Vanguard Title & Escrow, LLC. Mr. Dalton is also the broker/owner of Coldwell Banker Vanguard Realty. He entered the real estate industry as a salesman in 1973.  In his first year as a real estate salesman he closed 106 transactions and subsequently entered management with the company that he represented in sales.  In 1977, along with two partners, he started Vanguard Realty Inc. as a one office real estate brokerage in Orange Park, Florida and in 1980 he became and remains the sole stockholder.  Vanguard Realty Inc. has grown from an independent one office real estate brokerage into the multiple office Coldwell Banker Vanguard Realty.
Coldwell Banker Vanguard Realty is the largest Coldwell Banker franchisee in Florida and the largest national brand in the northeast Florida market, as measured by RIS Media.  The company is comprised of over two hundred and fifty full time agents and has recently opened its sixth sales offices.  The company prides itself on the production of its agents with average productivity of approximately $4,000,000 per agent in a market where the average sales price is less than $200,000.
In addition to his business interests, Mr. Dalton has been active in many civic activities, has chaired numerous committees and has served as:
President Clay County Chamber of Commerce
Chairman Clay County Committee of 100
President Clay County MLS
President Clay County Association of REALTORS
Board of Directors Northeast Florida Association of REALTORS
Secretary Northeast Florida Association of REALTORS
Board of Directors Florida Association of REALTORS
In 2016 Mr. Dalton opened Vanguard Title & Escrow, LLC with a mission to provide exceptional title and closing services to all of Coldwell Banker Vanguard Realty's agents as well as other real estate professionals in Northeast Florida.
Mr. Dalton is married to the former Sandy Taylor and they reside in Jacksonville, Florida.

Memberships / Organizations